Despite Google's search engine being 15 years old, search engine marketing still mystifies most business people.
Don't get me wrong, I'm not referring to Google's "back-end."  I'm simply talking about the basics as it applies to promoting your website through search engines.
Searching is one of the most popular activities on the Internet.  Yet, many still ask, "what exactly is search engine marketing?"  Besides people asking about Social Media (in general), this is one of the most frequently asked questions I receive from prospective or new clients.
With that in mind, I've decided to start a mini-series dedicated to answering this question (and many similar to it).  By the end, it's my hope you'll be well on your way to understanding how search marketing could play a role in your overall marketing mix.
Let's begin with the fundamentals.
Q. What exactly is Search Engine Marketing (SEM)?
A. Search Engine Marketing, or SEM, is a form of online marketing that seeks to promote your website by gaining traffic from or visibility in search engine result pages (SERPs).  The phrase is also sometimes shortened to "search marketing."
SEM is also used as an umbrella term to cover two broad areas:
Gaining traffic and visibility through *free SEO efforts (more on this later)
Gaining traffic and visibility through paid search advertising (i.e. CPC, PPC, Google Adwords)
*Free as in you are not required to pay Google (or any other major search engine) in order to show up in the search results.  Companies, however, will charge a fee for their SEO services.
Q. How does my website show up on a search engine?
A. There are two basic ways to show up in search results:
Organic / Natural Listings:  Any good search engine, such as Google or Bing, has "organic" or "natural" listings. These listings appear without you paying (the search engines) for them. They are provided as a core product of the search engine, in the same way that a magazine publishes stories about topics it believes are of interest to its readers, rather than to its advertisers.
Paid Search / CPC / PPC Listings: Search engines also have paid search ads, sometimes referred to as "CPC" or "PPC" listings. Those acronyms come from the way advertisers are charged for these ads, on a Cost-Per-Click or Pay-Per-Click basis. If you pay, you get listed. When you stop paying, your listing goes away.
Q. How do I obtain organic or natural search listings?
A. SEO has been the term used for gaining natural listings and also for companies who do such work. The letters stand for Search Engine Optimization. No, SEO is not about spamming search engines. It's an acceptable practice that search engines actively encourage. In the search world, SEO has been compared to PR in the "real" world. Good SEO can't guarantee good search engine "coverage," any more than good PR can guarantee a favorable newspaper article. But it can increase your odds, if done correctly.
Q. What exactly is Search Engine Optimization (SEO)?
A. Search engine optimization, or SEO is the process of getting traffic from the "organic" or "natural" listings on search engines. All major search engines such as Google, Yahoo and Bing have such results, where web pages and other content such as videos or local listings are shown and ranked based on what the search engine considers most relevant to users. Payment isn't involved, as it is with paid search ads.
Q. What exactly is PPC, CPC, and Paid Search Marketing?
A. Paid search marketing is the process of gaining traffic by purchasing ads on search engines. It is sometimes referred to as CPC (cost-per-click) or PPC (pay-per-click) marketing, because most search ads are sold on a CPC / PPC basis.  An example of this would be Google's Adword Program.
New to search engine marketing?
Don't worry!  We're here to help.
Click here to receive your guide.

About the Author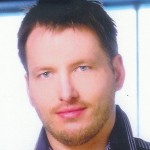 Mitch Fanning is VP of Strategy & Business Development for Fruition Interactive.  Mitch has spent 11 years working with businesses of all sizes, from global brands to some of Canada's fastest growing web start-ups ranked in the PROFIT 100.
photo credit: Eleaf