When you search Google from Canada, did you know that you see much different search engine results than someone doing the same search from the USA (or the UK or other countries)?
That's right. Google maintains separate databases for 10 different countries (that's US, UK, Canada, Russia, Germany, France, Spain, Italy, Brazil and Australia, for those of you scoring along at home). And if you're in Canada, even if you type Google.com into your browser, Google automatically redirects you to Google.ca, the Canadian version of the site.
And those results can be dramatically different.  Take, for example a search for "news" on Google.ca (Canada):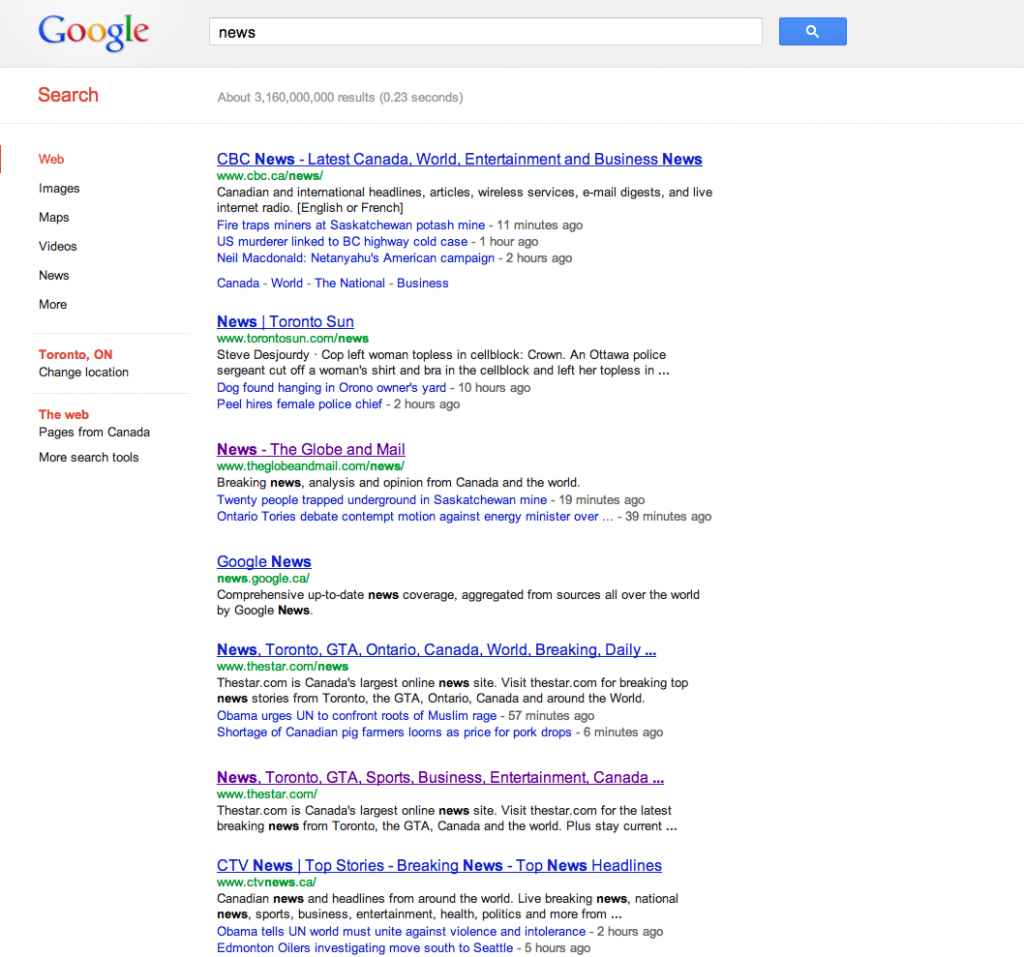 And the same search on Google.com (USA):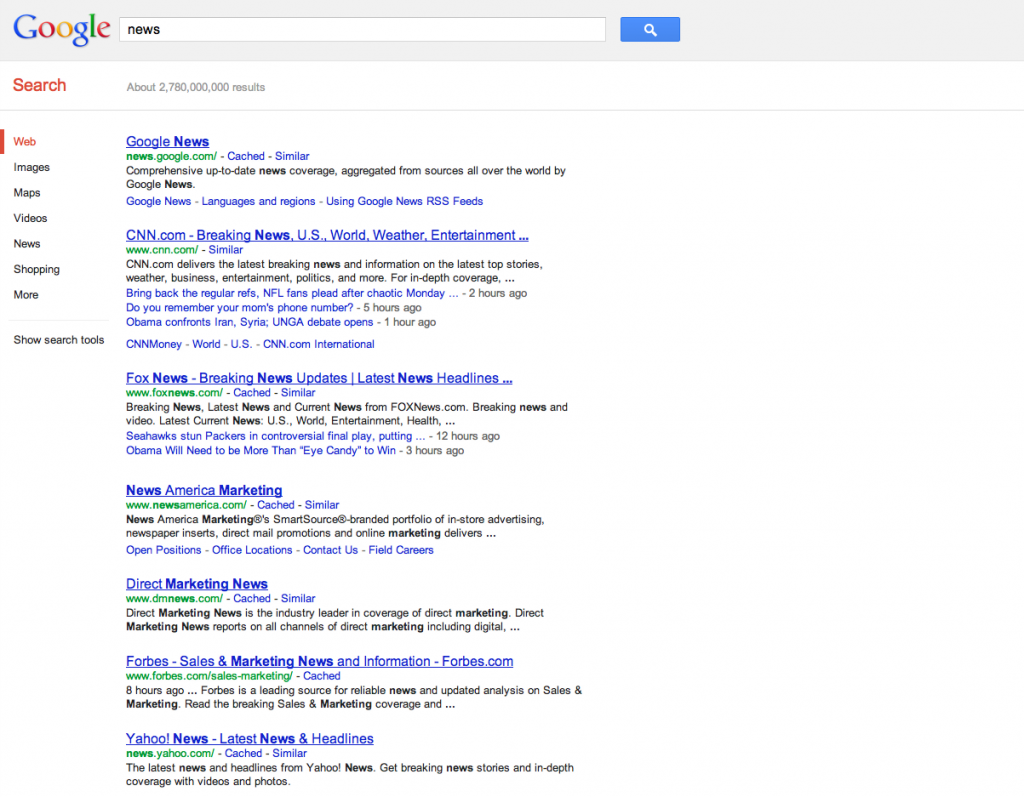 The top page of results (and that's the page you really care about when it comes to SEO) is completely different for Canadian versus US audiences.
Why do they make Google.ca so different?
They do it because Google is in the business of delivering the most relevant search results for any given search to any given user. And they assume, probably rightly, that CBC News is more relevant to Canadians than CNN is, and vice versa.
(And it actually gets more fine-grained than that – people in Vancouver see slightly different results than people in Toronto. And people who are logged in to Google services like gMail will actually see slightly different, personalized, results – based on their search history – than someone sitting right next to them. But that's a different blog post).
So why does this matter to your Internet marketing?
Well, like with any marketing, you want to make sure you're targeting the right audience. If you primarily sell into the US, you want to make sure you're highly visible on Google.com. If you primarily sell into the Canadian market, you want to target your SEO to be highly visible on Google.ca.
So how do you target your SEO to the right audience? In general, you want your site to give Google as many hints as possible about the geographic market you serve.
Next time, I'll dive into some of the specific tactics you can use to make your SEO relevant to your target market.