I'm not crazy.
In fact, my instincts have been right all along.
Let me explain. A few months back, Coca Cola announced they were no longer going to rely on the "30-second TV spot" or even traditional ad agencies to build their business moving forward. According to Jonathan Mildenhall, VP Global Advertising Strategy and Creative Excellence, Coke is going to put their efforts (and money) into the web, storytelling and creating excellent content.
The short version?
Content marketing has truly arrived on the big stage.
Think Like a Publisher
As some of you probably know, we've been evangelizing this approach for years. In fact, most of our clients have probably been the victim of my "You Need to Start Thinking like a Publisher" Rant during a strategy session or two.
Today, however, I feel a sense of victory for us digital and content marketing folks.
We weren't crazy after all.
Think about it. If Coke is willing to bet the farm (and their entire marketing efforts for the next 8 years) on the idea of using the web for content marketing, shouldn't you at least consider doing it for your business?
Please Watch these Videos

I've spent some time reviewing the two videos below. It's outlines Coke's strategy and plan for implementing their marketing vision. I strongly encourage all marketing professionals (both client and agency side), leadership teams and even small business owners to set aside 20 minutes to review these two short videos (video one is 7 minutes, video two is 10 minutes).
It's that important.
Coca Cola Content 2020 Part One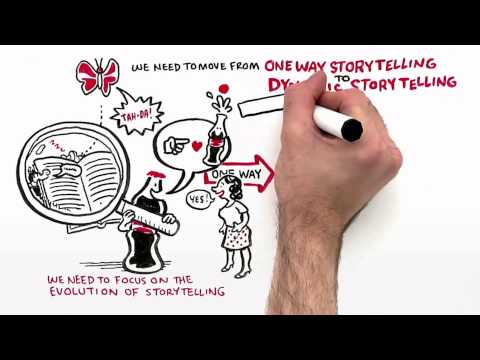 Coca Cola Content 2020 Part Two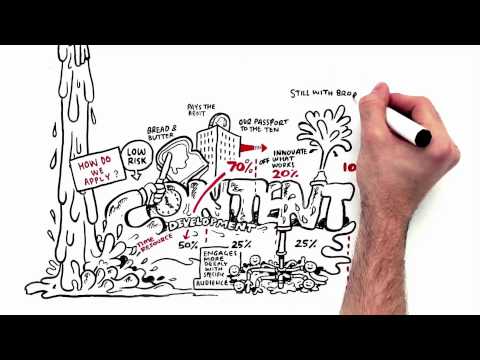 Why Is Content 2020 So Important?
Content 2020 feels more like an internal video prepared specifically for the Coca-Cola team, which lays out the following strategic vision for their future:
Coca-Cola needs to move from creative excellence (i.e ads) to content excellence (on the web),
They need to develop content that makes a commitment to making the world a better place, while at the same time, driving business objectives, and…
Through the stories they tell, provoke conversations and earn a disproportionate share of popular culture (i.e. market share, sales, etc.)
How Coke Defines Content and Storytelling
First, to give some of you a frame of reference, lets define what content means in this scenario. Content is the creation of "stories" that are to be expressed across multiple digital channels of conversation.
Moving from Creative Excellence to Content Excellence
"Liquid and linked" is the phrase Coke is using to describe its developing content strategy.
For Coke, the purpose of content excellence is to create ideas so contagious they cannot be controlled ("liquid"). At the same time, your content must be "linked" to your values and what you offer.
Viral doesn't do you any good if it's not linked to your underlying business objectives.
However, you must also realize that the people you want to reach have greater connectivity and individual empowerment than ever before. We live in an on-demand culture and your audience is in control.
People can turn you off and on at will.
Your audience demands liquid content.
Using traditional marketing "solidifies" content too early in the process (i.e. the 30 second TV spot). Static content MUST become your enemy. Your new ally must become real-time content that is organic, free-flowing and conversational.
How to use it: Your content must be remarkable enough to be "liquid" — to be shared outside your own circle of influence. However, your role in content excellence must also be to behave like a ruthless editor, otherwise you risk just creating noise.
Lastly, you need to create partnerships with people who can help you do this, integrating creative content engineers and technologists right into your core team.

Coke's 70/20/10 Content Development Plan
This is a nice framework for a complex content marketing strategy, but you can also use it directly for a much simpler program.
70% Content
Mildenhall argues 70% of your content should be "low-risk" — what he calls your "bread and butter content." It pays the rent (so to speak), but it's ultimately your passport to the 10%.
Because it's less risky, it should also takes less time. About 50% of your time should be spent creating this type of content. Keep in mind that "bread and butter" doesn't mean boring or low-quality. It just means that it's the kind of solid, useful content your audience expects.
[P.S. This blog is Fruition's 20% content, but this topic is closer to what our 20% content looks and feels like]
20% Content
20% of your content "innovates off of what works." It's more in-depth, it takes more time to create, and it connects more deeply with a well-defined segment of your audience, but still with broad scale. Ideally, of course, it's usually the segment that buys your products or services.
10% Content
The final 10% is what Mildenhall calls "high risk" content. These are brand new ideas — the crazy stuff that might work, but might fail. Mildenhall makes the point that it's this risky 10% where your future 20% and 70% content will come from.
Today's crazy idea is tomorrow's cornerstone content. This is also the content that will keep you from burning out creatively.
For you large public companies out there, keep in mind this what Coke intends to do and they are probably bigger and have more corporate governance and "red tape" in place then you.
How to use it: Too many content marketers don't actually know what their 70% content is. What topics and keywords are most important to your readers? What are your audience's key desires and problems, and how can you speak to them? 20% content takes the 70% and goes deeper. Maybe it's a white paper or a video series.
Your 10% content keeps you excited about what you're doing. It's content that reaches out to the edges, or comes at your topic in an entirely new way. Your audience might not be there yet or they might be right there with you.
You don't know until you put it out there.
A Case for Change
Creating excellent content is a priority at Fruition Interactive.  We'd like to do more, but there are only so many hours in a day.
Without striving to be excellent, the time you spend on content marketing will be a waste. The first thing you need to do is to be honest with yourself. If you can't create content that's remarkable, you need to either get better or you need to partner with someone who's got the talent to create content that's worth your audience's attention.
On the flip side, for those of you who still think content marketing is a fad, take another look at the thinking (and dollars) going into Coke's marketing strategy, aimed at doubling their business by the year 2020.
If Coca-Cola's commitment to digital marketing and content creation doesn't inspire you to get you back in the "content marketing game" I really don't know what will.
Ultimately, though, these are Coca-Cola's ideas about where the future of marketing is heading. How about you?
Did you get inspired by watching the videos? If so, what crazy (10% percent) ideas did you come up with?
Photo credit: The Coca-Cola company

Want to learn how to get better business results from your Web site? Download our free whitepaper, 'On-demand Marketing 101: 5 Ways to Get More Leads and Sales From Your Web Site now >>