This is the first in a series of posts where we take a deep look at one company's online marketing. The intention is to deliver constructive, actionable insights – not just for the business in question, but for any business that may be facing similar challenges.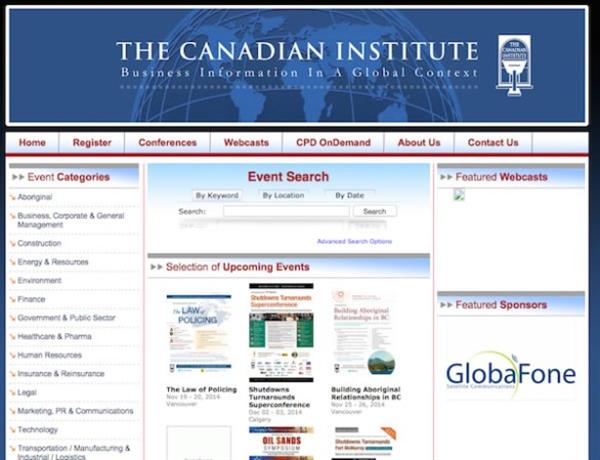 Overview of the business
For over 25 years the Canadian Institute has been a leading Canadian think tank. Today they produce over 200 events a year nationwide, serving decision-makers in all major industry sectors, the law, and public policy, with a view to providing information on the leading edge.
The Canadian Institute's Web site serves to promote the Canadian Institute's events, allowing delegates to register online with eCommerce functionality, as well as offering conference materials for sale and download and offering live and on-demand streaming for select conference proceedings.
Commercial success of the Web site depends on four factors: