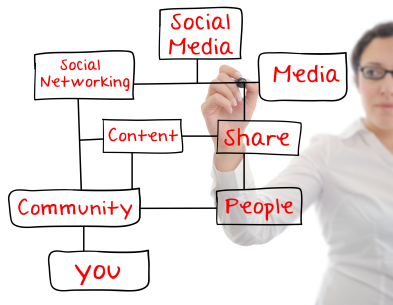 While the digital advertising industry is always abuzz with best practices, hottest trends, and catchphrases, it unfortunately lacks direction. For instance, everyone knows content marketing is an awesome strategy, but ask business owners or marketers what it really is and why you need it and only a few will be able to give definitive answers.

What is Content Marketing?
Content marketing is the creation, development, curation, and distribution of online media as a strategy to acquire customers. In the online space, each and every type of content plays a role in the consumer journey. The combination of target marketing and delivering relevant content during a specific phase of the sales funnel is what makes content marketing so effective. In today's digital markets, businesses don't have websites just for the sake of having websites – they use their websites as the core and center of an encompassing online strategy.
Why Do You Need Content?
It's great to have a good grasp of what content marketing is, but you also need to understand why you need it. Content marketing is a cost-efficient method of developing a digital presence for your business. Indeed, you can align your content strategy to maximize ROI in several ways, depending on your business, industry, and overall approach to the market.
For a general discussion on the value of content marketing, consider these three reasons:
Content impacts Search Engine Optimization
Content marketing is perhaps the only legitimate way of catching the attention of both your customers and the search engines. Being constant is a distinct advantage in the game of SEO where ranking factors and search engine algorithm shifts can result in drastic outcomes for your business.
Better yet, good content strategy and high quality content yields natural link building. Links are one of the most significant ranking factors search engines include in their ranking stats and content marketing generates the natural links search engines love.
Content can be shared and syndicated
Part of a sound content strategy is developing quality compelling content that on its own is shared and syndicated by your readers without your active promotion. For SEO, the natural link building helps establish your online presence.
For social media, content marketing increases your following and helps builds budding relationships. Nearly 73% of adults who are active on line, also use social networking*. Content marketing can tap into this huge market cost-effectively.
Create your own brand content
Huff Post Business in a recent article championed the content marketing successes of brands like Coca-Cola and MTV – the secret was how their content strategy bolstered brand development. Content is the best way to tell your brand's story and share your value proposition minus the hard sell that tends to scare away leads in the upper stages of the sales funnel. Furthermore, content marketing helps build company credibility and authority online.
Content marketing is an industry buzzword for a good reason. It's cost-effective, it can be ROI-driven, and it impacts several facets of your online business. It can even enable your sales through being a preparation, selling, and analytics tool all-in-one.
*Social Media Update 2013 report by Pew Research Center's Internet Project
Image: News.Trafcon Blog