Inbound marketing isn't just a great tool for closing new leads into actual conversions, it's also perfect for maintaining a relationship with your current customer base with the aim of eventually getting them back into your sales cycle.
If you've never considered that before, you might want to ensure it now. After all, inbound marketing to your current customers will help in the following ways: Repeat Business, Continuous Lead Nurturing, Brand Positioning, Monitoring Sentiment and Edge over the Competition.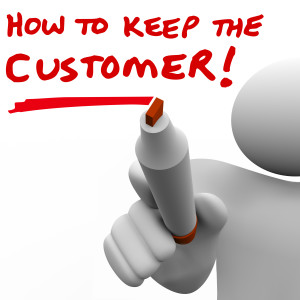 Repeat Business
It's called a sales cycle. To maximize the return on the investment of setting up the infrastructure that makes it possible, it should be a recursive cycle of repeat business. It's the most fundamental reason why you should perform inbound marketing on current customers, and it's also the most practical.
Just because your customers have finished one cycle doesn't mean you can't invest resources on increasing their customer lifetime value. In fact, you'll find that it's easier and more affordable to increase CLV through inbound marketing to encourage repeat business than it is to close a new lead.
[Read more...]