You might think that it's impossible to successfully prepare for the next Google algorithm update that could impact SEO (search engine optimization) the way Panda and Penguin did. But, in reality, there are some actions you can take to ensure you minimize potential damage for any update.
Let's start with what everyone should know: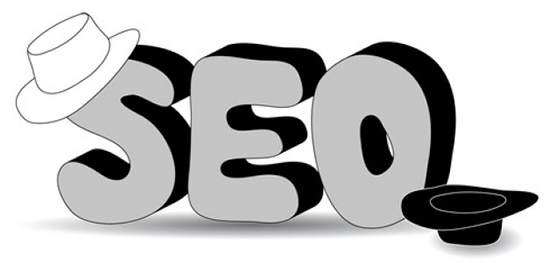 Keep the White Hat Basics
Google has long been on an epic campaign to stamp out black hat SEO and any "spammy" SEO techniques that may be in use. If you want your SEO to be sustainable, it has to be White Hat.
No, grey hat is still at risk – especially when a grey hat tactic becomes used too often to positively impact on SERP rankings and PageRank. Usually what happens is as soon as one person succeeds in a tactic, everyone follows suit, to the detriment of the tactic. Once Google sees that the technique used is not entirely legitimate, it could trigger another Panda or Penguin.
Monitor Social Signals
Since social media took off in popularity and potential marketing opportunities, search engines have been increasingly taking social signals into account. Today, Google+ is a testament to the relationship between search and social: it's not the reigning social media king like Facebook, but you can't ignore it either.
The fact remains that while social integration with search may not be a refined science - yet - the impact of social signals on user search experience cannot be taken for granted. Social media is essential, and Google+ is indispensable.
Mobile or Die
Mobile search has been increasingly becoming intertwined with mobile ecommerce, given how convenient it is to perform consumer research on-the-go. Google knows that mobile is the next big industry (particularly in the major cities such as Toronto), and you need to ensure that the mobile search strategy you have in place maximizes all opportunities for your business.
Both smartphones and tablets are huge players in the field – from mobile email to mobile social media to mobile search. These channels are essential and usually not as impacted as others when a Google algorithm update comes along to wreak havoc.
Optimize Content Marketing
In the same way that SEO is evolving from search engine optimization to search experience optimization, your entire marketing strategy needs to be holistic enough to make it one cohesive experience for the target audience going down your sales funnel. Optimizing your content marketing to guarantee this is one sure-fire way to avoid potential penalties any Google update might result in.
Serious content marketing means seriously high quality, relevant content. Despite the many technical tweaks and changes Google might apply to its algorithm, it will always love great content. Stay away from "thin" content like the plague.
Understand Google's Motivations
We all know why Google is constantly refining its engine and its methods. At the heart of it all is the basic functionality of search. If a certain SEO technique results in poorer results in the SERPs, Google is bound to take action against it.
You can never underestimate the importance of preparation, especially when it comes to something as big as a potential Google algorithm shift. Instead of trying to control the damage of any coming updates, why not preempt the damage by taking the steps above?
Remember to take the moral high ground in search and go for White Hat tactics, keep an eye on social signals and Google+'s role, go mobile, and of course, optimize not just your search engine strategy, but your overall content marketing strategy.
Image Courtesy: SemRush.com