In an effort to educate clients and strategic partners, I've started a series of blog posts dedicated to answering "frequently asked questions" we receive about interactive strategy, web design and development, search marketing, and social media.
Questions like "what is search engine marketing?"
In this post I'm addressing another common question which came from a call I received last week.  During the conversation, at one point, the caller said (not in so many words):
"I just don't get social media.  I mean, I don't use it, but I know there must be something to it…Can I actually generate orders for my e-commerce site using social media?  If I can, I'll use it (social media).  If not, then I'm just not interested in it."
Fair enough.  However, after a bit more Q&A, it was clear the real underlying issue was his e-commerce website wasn't generating [and converting] enough traffic into orders.
Besides optimizing his search marketing initiatives, we discussed the possibility of integrating Facebook social plugins into his website to increase his referral traffic (for starters).
Many people often overlook this option, but using social plugins makes it very easy for visitors to spread the word about your business and/or product through their already "well-established" networks on Facebook.
Facebook Social Plugins

Social plugins are simple tools that can be dropped into any website, which when deployed can drive deeper engagement on websites using Facebook Likes, Recommendations, and Logins.  Facebook has even showcased some case studies that demonstrate spectacular increases in referral traffic using these social plugins.
The following are my top three Facebook Social Plugins, in order of importance and priority, for any e-commerce site looking to increase referral traffic and ultimately sales from this channel.
The Facebook Like button

The Like button lets users share pages from your site back to their Facebook profile with one click.  Implementing it on your product pages allows your visitors to tag the page with a "Like" which then shows up on their Facebook wall and their friend's news stream. If you don't yet have the Facebook Like button implemented on your product pages, this should be a priority.  Just like you optimize your site for SEO, you need to let visitors "Like" your key landing pages.
Facebook Recommendations
The Recommendations plugin gives users personalized suggestions for pages on your site when they might like.  You can test it for your website here.  It works even if you haven't yet implemented the Facebook Like button because it's based on what your Fans are already sharing on Facebook.
Facebook Login
The Login Button shows profile pictures of the user's friends who have already signed up for your site, in addition to a Login button. While e-commerce websites have not been quick to adopt Login, it's such a good fit.  Why?  Site visitors are more likely to log in with their existing Facebook account on an e-commerce site than create a new account.
Obviously, there's a lot more to successful social media and Web marketing than the above, but it's a good start, can be implemented quite easily, and has the potential to improve your bottom-line.
P.S. If you found these tips useful, check out our free guide, 9 Ways to Turbo Charge Your Online Marketing.

About the Author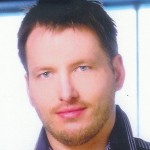 Mitch Fanning is VP of Strategy & Business Development for Fruition Interactive. Mitch has spent 11 years working with businesses of all sizes, from global brands to some of Canada's fastest growing web start-ups ranked in the PROFIT 100.
Photo credit: SocialCommerceToday