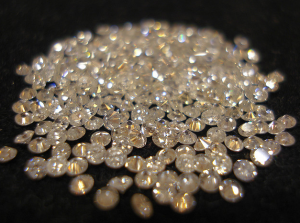 Instead of going somewhere for our summer vacation, @treatqueendiva and I have decided to plan a few small adventures for the month of August to rediscover (and appreciate) all the great things the Golden Horseshoe area has to offer (i.e. Southern Ontario).
In other words, we're staying home.
Seriously, we've come to realize (once again) we live in a very unique and diverse area of Canada.  As a result, we're going to rediscover the "diamonds" in our own backyard.
Social Media is No Different
When it comes to online marketing (specifically social media) the same often can be true.
People want to be heard.  That's why some use social media, to express themselves.  Day after day, I see individuals and companies use social networks to broadcast "all-about-me" messages in an effort to influence others.  Of course, this doesn't work.  Most people are not interested in you (or me).
They're interested in finding solutions to their problems.
People also want to be appreciated and understood.  The world is full of people who are self-seeking, but the rare individual (or organization) who unselfishly tries to serve others (using social media I might add) has an enormous advantage.
Dale Carnegie (author of How To Win Friends & Influence People), once said, "you can make more friends in two months by becoming interested in other people than in two years by trying to get other people interested in you." Zig Ziglar (author and speaker) said it slightly different, "you can have everything in life you want, if you will just help enough people get what they want."
Recent Example
Lululemon Athletica - @lululemon
The Situation: @treatqueendiva loves her Lululemon gear.  Recently, her gym bag strap broke.  Distraught, she posted the first of five tweets below.  Shorty after, @lululemon responded, demonstrating they understood and offered her solutions.
The Result: The customer felt appreciated and, most importantly, found a timely solution to her problem.  In addition, Lululemon increased their "social equity" proving they're here to help.
Advantage: Lululemon.
Lesson: Become a "Diamond" Hunter
Slow down, watch, listen, and the opportunities will unfold.
Yes, use online publishing and social media tools to tell stories that educate.  However,  more importantly, spend time in "search" mode watching and listening to what people are saying.  Do this and you're going to be ahead of the game.  My colleague, Keith Burtis, recently summed it best - (remember) "those are HUMANS behind the keyboard!"
So, what's in your "backyard"?
About the Author:
Mitch Fanning is the VP of Strategy & Business Development for Fruition Interactive. He's spent 10+ years (and put in his 10,000 hours) working with businesses of all sizes, from global brands to Canada's fastest growing Internet companies ranked in the PROFIT 100. At any given moment, Mitch can be brainstorming ideas for a client, writing for blogs he contributes to, or resting under a tree in a quiet vineyard with @treatqueendiva.
Photo credit: swamibu
[disclosure:  Lululemon Athletica is not a client of or affiliated in any way with Fruition Interactive]