Do you have a social media strategy in place that bolsters your inbound marketing plan?
You might have some social pages and accounts meant for brand communities, but what is your social strategy doing to actually generate some leads and lure target audiences into your sales funnel? You need a winning social media strategy to take full advantage of your network for your inbound marketing. Here are a few helpful reminders of what that strategy should look like.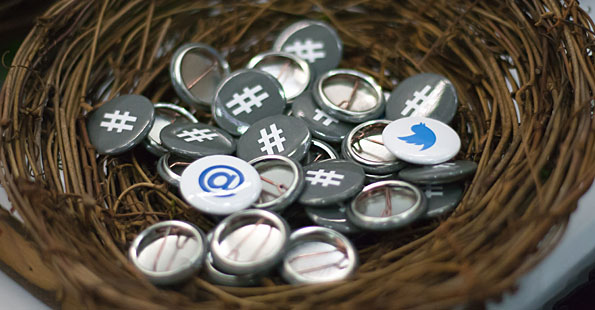 A winning social media strategy:
Maximizes the Use of Its Social Platforms
You don't need to be in every social network to succeed. Indeed, that could be counter productive as you would inevitably spread your resources thin. What you need to do is use each platform's unique features to your advantage, such as:
Twitter's retweets, hashtags, and mentions - Twitter is a powerhouse for micro-content and discussion. Maximize the hashtags for better visibility and in-network searchability, and don't hesitate to retweet, reply, and get conversations going.
Facebook's likes, shares, mentions, and more recently, hashtags - Facebook is the king of social content, and raking in likes, shares, and comments all enable your Facebook pages to reach out to second- or even third-level audiences through your fans. Facebook influencers are also typically more powerful because of content sharing.
Google+'s own mentions, Circles, and Hangouts - unique to Google+ is the Circles feature, making target content marketing easier, and Hangouts, where you can host webinars with a social twist.
Other social networks have their own unique features that you can use for inbound marketing by picking out which content serves up which call to action, and a link back to a relevant webpage.
Customizes Social Content
A single blog post can be pushed with its attached image and a medium-length, succinct summary on Facebook, a 140-character description with a T.co link on Twitter, and a discussion-provoking introduction through Google+. A single content push to different social networks requires as many versions as there are networks. Never push the same sort of content to different platforms — they have their unique characteristics, features, and high engagement content types.
Some best practices for inbound marketing through pushing content on social media:
Keep it short, sweet, and potentially viral
Engage your followers: ask questions, request feedback, use active CTAs
Match your content pushes with relevant social content: don't be afraid to leverage memes or trends, so long as they're actually relevant
Always be open for discussion on your posts
Uses Effective Social Copy
On Twitter, links placed at the start of or near the end of a tweet are more likely to be clicked. As the 140 character limit is very limiting, tweets are calls to actions in and of themselves, too. Some tweets do well with images, others don't. Sometimes tweets with no links at all are more effective for fuelling discussion, especially driven by hashtags, And that's just for Twitter.
Use different content copy approaches depending on the network. Always consider that your inbound marketing efforts will only be as effective as your copy is persuasive, engaging, and link- or share-worthy. Some things to remember about social copy:
Don't sensationalize; you need to build trust and authoritativeness
Show your brand's persona, style, and voice for effective social branding
Speak directly to your network's targeted audiences
Feel free to not always add a CTA, but generate content for its own sake and for the sake of building the brand community through engagement
These tips just scratch the surface. An Inbound Marketing expert can help you dig the foundation for a winning social media strategy for your inbound marketing plan.

Photo by Garrett Heath (Flickr)