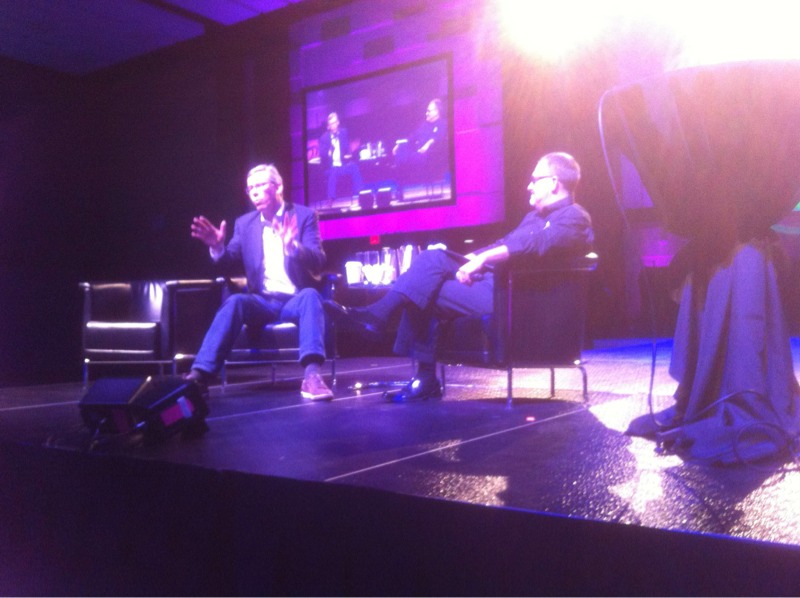 The Fruition team is live blogging from the mesh conference, May 23 and 24 at the Allstream Centre in Toronto. Here's the latest installment.
The gatekeepers are long dead, and everyone's a publisher – what's this mean for you? Brian Halligan – founder and CEO of HubSpot, one of the web's fastest growing venture backed companies and the author of Inbound Marketing – helps us navigate content creation as a driver of your growth, and the future of corporate media.
What is inbound marketing? The opposite of traditional outbound marketing – advertising, cold calls, etc.
It's origins? Brian Halligan was working as a traditional marketer and found that his traditional playbook was broken – people were tuning out the interruptions of traditional marketing.
Keys to inbound marketing success
The key to inbound success is remarkable content. Google has gotten smart enough to weed out the lousy stuff.
Good quality that people want to engage with, publishing frequently
Calls to action to get your readers to become leads
Do lead nurturing to get those leads to become customers
A/B Test everything to increase conversion rates. By continuously improving, you can increase Web site conversions by 200% to 300%
Power laws of inbound marketing: top 20% of your content will generate 80% of your traffic and leads.
Your content needs to be relevant to your business, and it needs to NOT oversell your product or service. Focus on creating value for your readers, not on selling and then use targeted calls to action to move people through your marketing funnel.
Email marketing has changed
It used to be that you could blast out a message to a big email list and you'd get 5% click-through.
The future of email marketing is about targeting small, personalized segments, with messages closely tied to people's interests.
And that has implications for the future of Web marketing in general, too. According to Halligan, the next step is Web sites that change to reflect the interests of visitors and become more adapted to visitors over time.
[ctaw]