So we've covered on-page optimization for better SEO – what about off-page optimization?

Let's keep our example: we're trying to do local SEO for Toronto; what areas of off-page optimization should we tackle first? Let's keep it simple and break it down into four particular foundations:

Google,

citations,

business listings,

and social media.

All Things Google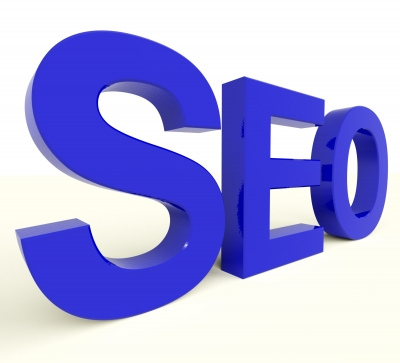 Google's online services extend far beyond the search engine. Even if it only focused on the search engine, you'd still want to be on Google's good side. To maximize the contributions of Google itself to your local SEO efforts (and thereby rank higher in Google local results), you need to leverage all things Google.
Luckily, everything is already integrated for you. Just open a Gmail account and the entire world of Google's services opens up – for our purposes, you may want to complete your personal Google Plus profile and create a Google Plus for Business account. Aside from your Business account details automatically showing up in local listings and results from Google, you can also integrate your Business account into other products like AdSense.
Local Citations
You know how important it is to always have backlinks from local domains? Citations don't necessarily have to be links (they can be "nofollow" or just simple mentions). Of course, web usability would usually advocate for a webmaster to provide a link to any business he mentions, but in these usual cases, the "nofollow" tag is a typical component. But again, never fear: the citation, in this case, is more important than the backlink and link equity.
Look at it this way: it's like being mentioned by word of mouth the old fashioned way. If a lot of local, relevant websites mention you in their citations, you get increased chances of getting direct visitors. There's a catch here though: if your URL is a far cry from your brand name, or if it can easily be confused with another URL (e.g. SteamPlus.com vs SteemPlus.com), then you might run into a few snags. The good thing about citations is it's free from the responsibilities of lending link equity – it's much easier to ask local business owners with websites to afford you a citation with a "nofollow" link. The repercussions of the usual linking tactics also don't apply. For instance, Google wouldn't mind multiple reciprocal citations between businesses.
Directories and Listings
Directories like Yelp have been through a roller coaster ride of ups and downs recently, but it's still a good idea to always have your business listed in the most popular and oft used global listings and virtually all the local directories that matter.
Social Media
We already covered Google Plus, but there's still a gamut of social media platforms out there, and chances are you use quite a few, most probably including Facebook and Twitter.
Social media is a hub of engagement, platform of brand advocacy, venue for open discussion with clients, and of course, a place where you can share and spread local content. Events and news on local topics catch on quick with local audiences in social media. Make the most out of it.
These are just basics, but they cover good foundations for local SEO off-page optimization.